Top Ten Tuesday is a weekly meme hosted by The Broke and the Bookish.
This week's theme is: Top 10 Hidden gems in YA
---
*Clicking each book cover will take you to its Goodreads page.*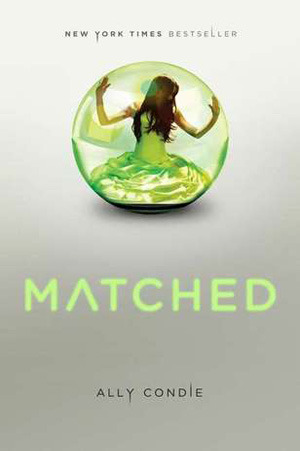 Synopsis:
In the Society, officials decide. Who you love. Where you work. When you die.
Cassia has always trusted their choices. It's hardly any price to pay for a long life, the perfect job, the ideal mate. So when her best friend appears on the Matching screen, Cassia knows with complete certainty that he is the one…until she sees another face flash for an instant before the screen fades to black.
Synopsis:
For five centuries, a witch's curse has bound the trolls to their city beneath the mountain. When Cécile de Troyes is kidnapped and taken beneath the mountain, she realises that the trolls are relying on her to break the curse.
Cécile has only one thing on her mind: escape. But the trolls are clever, fast, and inhumanly strong. She will have to bide her time…
But the more time she spends with the trolls, the more she understands their plight. There is a rebellion brewing. And she just might be the one the trolls were looking for…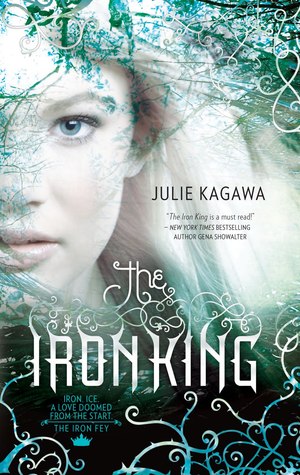 Synopsis:
Something has always felt slightly off in Meghan's life, ever since her father disappeared before her eyes when she was six. She has never quite fit in at school or at home.
When a dark stranger begins watching her from afar, and her prankster best friend becomes strangely protective of her, Meghan senses that everything she's known is about to change.
But she could never have guessed the truth – that she is the daughter of a mythical faery king and is a pawn in a deadly war.
Synopsis:
The Jewel means wealth. The Jewel means beauty. The Jewel means royalty. But for girls like Violet, the Jewel means servitude. Not just any kind of servitude. Violet, born and raised in the Marsh, has been trained as a surrogate for the royalty—because in the Jewel the only thing more important than opulence is offspring.
Synopsis:
Sixteen years ago the Kingdom of Winter was conquered and its citizens enslaved, leaving them without magic or a monarch. Now, the Winterians' only hope for freedom is the eight survivors who managed to escape, and who have been waiting for the opportunity to steal back Winter's magic and rebuild the kingdom ever since.
Orphaned as an infant during Winter's defeat, Meira has lived her whole life as a refugee, raised by the Winterians' general, Sir. Training to be a warrior—and desperately in love with her best friend, and future king, Mather — she would do anything to help her kingdom rise to power again.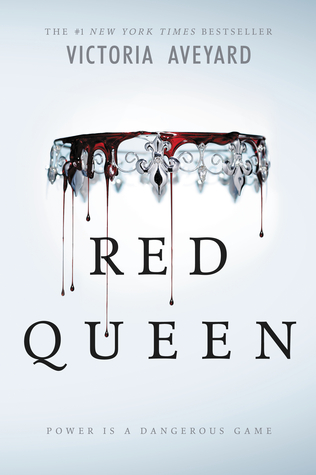 Synopsis:
This is a world divided by blood – red or silver.
The Reds are commoners, ruled by a Silver elite in possession of god-like superpowers. And to Mare Barrow, a seventeen-year-old Red girl from the poverty-stricken Stilts, it seems like nothing will ever change.
That is, until she finds herself working in the Silver Palace. Here, surrounded by the people she hates the most, Mare discovers that, despite her red blood, she possesses a deadly power of her own. One that threatens to destroy the balance of power.
Synopsis:
In this modern day fairytale, Evie is on a path to figure out who her mom really was, while discovering for herself what the future will hold. Charged with her late mother's letters, Evie embarks on a quest into her past. The first item on the list is to attend Oxford, her mom's alma mater. There, Evie stumbles upon a real life prince charming, Edmund Stuart the second Prince of England, who is all too happy to be the counterpart to her damsel in distress.
Synopsis:
Seventeen-year-old Emily likes her life the way it is: doting parents, good friends, good school in a safe neighborhood. Sure, she's curious about her biological father—the one who chose life in a motorcycle club, the Reign of Terror, over being a parent—but that doesn't mean she wants to be a part of his world. But when a reluctant visit turns to an extended summer vacation among relatives she never knew she had, one thing becomes clear: nothing is what it seems. Not the club, not her secret-keeping father and not Oz, a guy with suck-me-in blue eyes who can help her understand them both.
Synopsis:
An untested young princess must claim her throne, learn to become a queen, and combat a malevolent sorceress in an epic battle between light and darkness in this spectacular debut—the first novel in a trilogy.
Young Kelsea Raleigh was raised in hiding after the death of her mother, Queen Elyssa, far from the intrigues of the royal Keep and in the care of two devoted servants who pledged their lives to protect her. Growing up in a cottage deep in the woods, Kelsea knows little of her kingdom's haunted past . . . or that its fate will soon rest in her hands.
Synopsis:
Handpicked to host the first-ever L'eihr exchange student, Cara thinks her future is set. Not only does she get a free ride to her dream college, she'll have inside information about the mysterious L'eihrs that every journalist would kill for. Cara's blog following is about to skyrocket.
BONUS:
Synopsis:
In an alternate United States, love has been declared a dangerous disease, and the government forces everyone who reaches eighteen to have a procedure called the Cure. Living with her aunt, uncle, and cousins in Portland, Maine, Lena Haloway is very much looking forward to being cured and living a safe, predictable life. She watched love destroy her mother and isn't about to make the same mistake.
But with ninety-five days left until her treatment, Lena meets enigmatic Alex, a boy from the "Wilds" who lives under the government's radar. What will happen if they do the unthinkable and fall in love?
---
Each of these books touched me in one way or another. I feel every one of these either isn't well known or gets a bad rep. Sometimes we rely too heavily on others opinions and forget that we like things that others don't. Not everyone loves the same books. We all have different likes and dislikes. So what your friend hates, you may turn out to really enjoy. Saying all that, I recommend you give the above books a chance. Check out the synopsis and see what you think 🙂 I  hope you enjoy them if you do pick something up. Hope you all have a great day!