As most of you know by now, I'm a huge fan of the Red Queen series by Victoria Aveyard. I thought it would be fun to re-read the series in anticipation for the final book in the series, War Storm. The final book, War Storm, read-along will take place on May 20th-June 2nd. I took the total number of pages (657 in the HC) and divided it by 14 (the amount of days for the read-along). That comes to roughly 47 pages per day, give or take a few. With all that being said, the schedule is as follows:
May 20th: Chapter 1-3
May 21st: Chapter 4-5
May 22nd: Chapter 6-8
May 23rd: Chapter 9-10
May 24th: Chapter 11-13
May 25th: Chapter 14-16
May 26th: Chapter 17-18
May 27th: Chapter 19-20
May 28th: Chapter 21-24
May 29th: Chapter 25-26
May 30th: Chapter 27-28
May 31st: Chapter 29-31
June 1st: Chapter 32-33
June 2nd: Chapter 34-End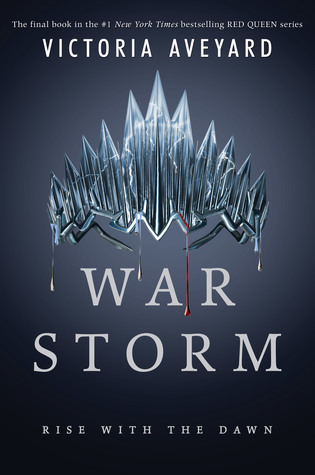 You are welcome to read ahead or at any pace you like. We will discuss the book on the last day of the read along. The groups are very relaxed. If you fall behind, just catch up before the last day. No worries! We don't include spoilers in chat until the last day when we discuss. I also give full notice before the discussion begins so you aren't caught off guard. If this is something you'd be interested in, please let me know in the comments below or on Twitter @ReadingwJessica. Don't forget to use the official hashtag: #RWJbookclub on all social media ❤
Check out my Book Club tab here to see when we will read the rest of the series and future read-alongs. Would love to have you all join us!!!!
Links for Victoria Aveyard:
Website   Twitter   Instagram   Tumblr   Amazon   Goodreads