I recently became a fan of the Marvel Universe. I'm late to the party…I know, but better late than never right?!?! When I saw this announcement on my friend Sahitya's Blog, I literally squealed!!! My two favorites things (Marvel and books) wrapped into one?!? YES PLEASE!!! Marvel-A-Thon is being hosted by Jamieson @Jamishelves. The readathon takes place June 1st-July 1st. For more information be sure to check out Jamieson's blog in the link above ❤
This readathon is focused around Marvel movies in the cinematic universe, each of the movies have been split into their phases and there is one challenge per movie. The goal is to read a book for EVERY SINGLE MOVIE (that's 21 movies, by the way). Everyone starts in Phase One, and you can't move onto the next phase until you've completed all the challenges. Here is the game board below:
Rules:
Readathon takes place June 1st-July 1st.
The aim of this challenge is to read as many books as you can, and to finish the challenge you reach the final movie in the MCU phase three (Avengers 4)
You can read books in any order WITHIN phases, but need to complete the phase to move onto the next one.
We've all skipped watching a Marvel movie here and there, which means you're allowed two skips per phase, and skips can be rolled over into the next phase if they're not used. So in total you have 6 skips to play with.
You can't use one book for multiple challenges one book per category must be read.
Books can be ANYTHING and any length. Audiobooks, ebooks, graphic novels, comics, fanfics and anything else you can think of.
**Feel free to interpret these as loosely as you like. While some are pretty self explanatory (read the first book in a series) some are more vague (read a book involving medicine) so feel free to interpret how you would like. Because there is so many challenges I'd rather people didn't worry too much about the exact semantics, just fit to the challenge as much as you can. For example, a challenging book can be because of it's genre, it's format or it's content. Whatever makes it challenging to YOU. A book "involving" something can mean it relates to the main character, the plot, the cover, anything else. Feel free to interpret.
***For the Infinity War challenge, you need to read one book that works for two or more categories and those can be ANY categories, it doesn't matter what phase. For example, you could read a book with a green cover that's popular to complete it. Or a book set in the 80's with multiple perspectives. As long as it's fulfilling two or more challenges at once it qualifies for the Infinity War space.
**Any other questions can be directed to Jami on Twitter @jamishelves or her blog.
---
*Clicking each book cover will take you to its Goodreads page*
TBR:
Phase One
Iron Man: Read the first book in a series.
I had SO many choices for this topic but decided to go with Jock Row. I've been wanting to read this ever since I heard the synopsis. Please let this be amazing!!!
Hulk: Read a book with a green cover.
I have so much love for this author!!! I cannot wait to read more by her and see if they're all 5 stars.
Iron Man 2: Read a book that's unpopular.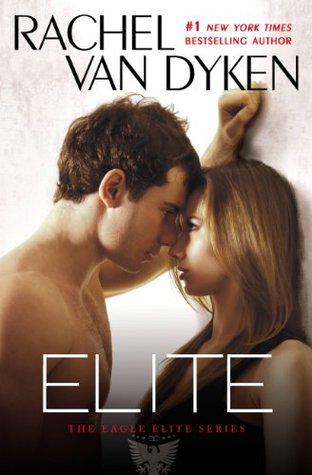 Okay, hear me out. The first several reviews for this on Goodreads are 1 stars. I also have a friend who read it and gave it 2 stars. To me, that's unpopular.
Thor: Read a book that involves myth or mythology.
I've had this on my TBR and bookshelf for soooo long now. It's time to pick it up and see what I think.
Captain America: Read a book set or written in World War Two.
SKIP
I'll be using one of my skips for this topic. Which makes me sad because I love Captain America ❤
The Avengers: Read a book with multiple perspectives.
I've tried to find time to squeeze this book in ever since it was released. I've had way too many ARCS so far and haven't been able to…..until now!!! It will get read asap!
Phase Two
Iron Man 3: Read a book that will challenge you.
As far as this topic goes….I recently tried this author on another book (Leading the Witness, see my review here) and I didn't enjoy it. I'm really nervous to try something else by this author but I'm going to give her another chance.
Dark World: Read a book that involves siblings.
I recently won a digital copy of this from Goodreads so it's time to bump it up on my TBR. Hope I like it as much as everyone else.
Winter Soldier: Read a book where the main character is a villain or anti-hero.
I have an ARC to read for this book. This book focuses majorly on a villain and his evil ways so I'm saying it's good enough for this topic.
Guardians of the Galaxy: Read a book set in, written in, or involving the 80's.
SKIP
This isn't a topic I'm interesting in reading about right now.
Age of Ultron: Read a book involving an AI in some way.
The synopsis says it has AI in it….so let's hope it does for this challenge's sake lol. BTW, I'm SUPER nervous to read this one…..
Ant-Man: Read a book involving a heist or thieves.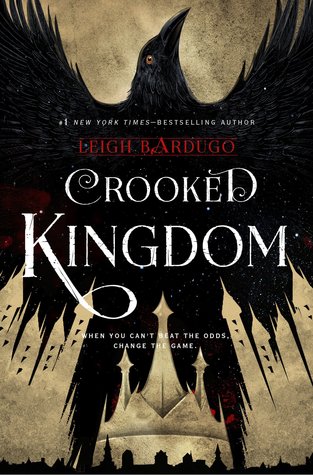 When you see the word heist….you should automatically think of Kaz and his crew. I've put off this sequel long enough.
Phase Three
Civil War: Read a book about a rivalry or enemies.
This series focuses a lot on rivalries and enemies. Seems perfect for this topic.
Doctor Strange: Read a book that involves medicine in some way.
SKIP
I can't think of any books involving medicine. Using a skip for this topic.
GOTG Volume 2: Read a book set in or involving space.
SKIP
I already used Illuminae for a previous topic and you can't double up so guess I'm skipping this one.
Spider-Man: Read a YA book involving secrets in some way.
This book involves a secret text chain where these guys share compromising photos of girls. I think a portion of the book is trying to figure out those involved and trying to stop them.
Thor: Ragnarok: Read a popular book.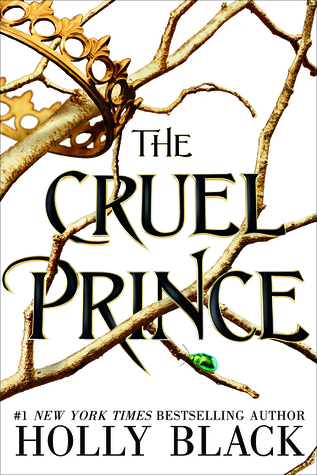 I cannot wait to read this one!!! I'm excited to see how a different author (other than Sarah J Maas) handles faeries!!!
Infinity War: Read a book that fulfills multiple challenges.
This book covers several topics. It has green on the cover, multiple pov's, female mc, going in blind, etc. I just had to add another R.S. Grey book to my pile!!
Black Panther: Read an ownvoices book with a black main character.
I enjoyed the movie so much that now I want to read the comic book series. I hope it's just as good as the movie.
Captain Marvel: Read a book with a female MC.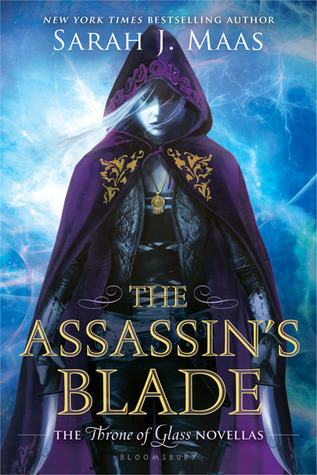 I'm hosting a readalong for this series and we are starting out with the novellas to set the tone for the series. Check out my book club here.
The Avengers 4: Read a book you don't know anything about.
So…yes, I did request this ARC…..No, I do not remember what it is about lol. I got pretty click happy requesting things awhile back. Don't worry, I'm paying the price for it now.
---
And there is my TBR for this challenge. I will give a disclaimer and say I will be going off the path for this one. I'll bounce around from phase to phase and will also stretch this out longer than a month. There's no way I can read 21 books in a month. BUT having said that, I loved this readathon and want to finish it out. I'm also pretty happy that I only used 4 out of 6 skips. Woohoo!
If you are joining, leave your links below for me to check out!!! I'm beyond excited to start this challenge!!! EEK!!! Good luck everyone ❤