I was lucky enough to win a giveaway hosted by Ruth Cardello for a year free of Kindle Unlimited!! EEK!!!!! I cannot believe I won!!! A MASSIVE thank you to Miss Ruthie for this amazing gift. Be sure and check out this author using the links below!!
P.S. She has tons of books on KU if you are interested.
Website | Goodreads | Facebook | Twitter  | Amazon
I've been interested in trying Kindle Unlimited for a long time now. I thought it would be fun to share with you all the books I check out on KU. If you have any recs, please leave them below. I'm going to try to read EVERYTHING I can lol!!! Wish me luck!!!
---
Synopsis:
CRUDE. ARROGANT. A**HOLE.
No doubt about it, Sebastian 'Oz' Osborne is the university's most celebrated student athlete—and possibly the biggest douchebag. A walking, talking cliché, he has a filthy mouth, a fantastic body, and doesn't give a sh*t about what you or anyone else thinks.
SMART. CLASSY. CONSERVATIVE.
Make no mistake, Jameson Clarke may be the university's most diligent student—but she is no prude. Spending most of her time in the hallowed halls of the library, James is wary of pervs, jocks, and douchebags—and Oz Osborne is all three.
She's smart, sarcastic—and not what he expected.
…EVERY DOUCHBAG HAS HIS WEAKNESS.
He wants to be friends.
He wants to spend time with her.
He wants to drive her crazy.
He wants…
Her.
Reasons I want to Read:
I've heard great things about Sara Ney. I was told to start with this series first. I love when a girl can bring a jerk to his knees. So I'm hoping that's the case for this one.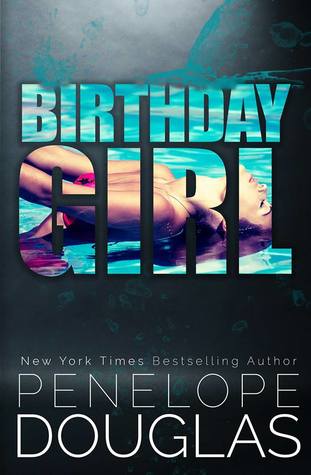 Synopsis:
JORDAN
He took me in when I had nowhere else to go.
He doesn't use me, hurt me, or forget about me. He doesn't treat me like I'm nothing, take me for granted, or make me feel unsafe.
He remembers me, laughs with me, and looks at me. He listens to me, protects me, and sees me. I can feel his eyes on me over the breakfast table, and my heart pumps so hard when I hear him pull in the driveway after work.
I have to stop this. It can't happen.
My sister once told me there are no good men, and if you find one, he's probably unavailable.
Only Pike Lawson isn't the unavailable one.
I am.
PIKE
I took her in, because I thought I was helping.
She'd cook a few meals and clean up a little. It was an easy arrangement.
As the days go by, though, it's becoming anything but easy. I have to stop my mind from drifting to her and stop holding my breath every time I bump into her in the house. I can't touch her, and I shouldn't want to.
The more I find my path crossing hers, though, the more she's becoming a part of me.
But we're not free to give into this. She's nineteen, and I'm thirty-eight.
And her boyfriend's father.
Unfortunately, they both just moved into my house.
Reasons I want to Read:
First of all, the synopsis is amazing!!! It sounds so unique and unlike anything else I've read. Sign me up!!!! Secondly, I've seen some graphics going around casting the characters in this book and Taylor Kinney was Pike. YESSSSS!!!
Synopsis:
Scarlett is always the sensible one: The sober driver. The planner. The one holding your hair back while you're worshiping the porcelain gods.
Week-after-week, she visits Jock Row with her friends—the university's hottest party scene and breeding ground for student athletes. And if keeping her friends out of trouble, and guys out of their pants, was a sport, she'd be the star athlete.
Being a well known jock-blocker gets her noticed for all the wrong reasons; just like that, she's banned from Jock Row. NO GUY WANTS A GIRL AROUND WHO KEEPS THEIR JOCK FRIENDS FROM GETTING LAID.
"Rowdy" Wade is the hot shot short-stop for the university's baseball team—and the unlucky bastard who drew the short straw: keep little Miss Goody Two-Shoes out of the Baseball House.
But week-after-week Scarlett returns, determined to get inside.
Reasons I want to Read:
I'm a sucker for sports romances. This one seems to have a bit of comedy to it as well which I'm excited for. I cannot wait for Scarlett to rock Wade's world!!!
---
Those are the first 3 books I've downloaded on Kindle Unlimited. I cannot wait to read these and share my thoughts with everyone. If you read these, let me know your spoiler free thoughts below 🙂