I'm sure I'm not the first one to come up with this idea BUT I haven't seen it floating around. I thought this would be a fun idea to try and guess what a book is about strictly based on the cover. If you or someone you know is already doing this, that's 100% great!! I'm not trying to steal your thunder by any means. To my knowledge, I haven't seen this so I came up with my own title and decided to post it. If you want to join in, feel free to do so 🙂
I'll be grabbing books from Google, Goodreads, friends, etc. At the end of my guess, I'll post what the book is actually about and see how close I was. Alright, let's get started!!!
---
The Book: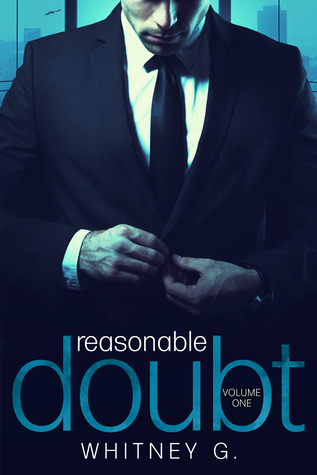 My Guess:
Reasonable doubt and the fact the man is wearing a suit makes me think this is a lawyer romance. I think the man will be the lawyer and he will represent the love interest. I feel like all the evidence will point to her being guilty but together they solve the case together while falling in love. AWWWW lol.
Actual Synopsis:
My cock has an appetite.
A huge and very particular appetite: Blonde, curvy, and preferably not a fucking liar… (Although, that's a story for another day.)
As a high profile lawyer, I don't have time to waste on relationships, so I fulfill my needs by anonymously chatting and sleeping with women I meet online.
My rules are simple: One dinner. One night. No repeats.
This is only casual sex. Nothing more. Nothing less.
At least it was , until "Alyssa"…
She was supposed to be a 27 year old lawyer, a book hoarder, and completely unattractive. She was supposed to be someone I shared law advice with late at night, someone I could trust with details of my weekly escapades.
But then she came into my firm for an interview—a college-intern interview, and everything fucking changed…
Verdict:
My friend Deanna at A Novel Glimpse recommend this book for this week's post. I'll admit this cover didn't give me much to go on but I think I did okay. I got the fact he was a lawyer right. The rest…..I pretty much failed on lol!!
---
I would love it if you guys left me some book titles for me to do on my next post!!! I pretty much failed at this round but I'm going to shake it off and prepare for the next round!!! Thank you Deanna for the rec!!!